Checking Account Options
Our checking options offer quick access to your funds anytime, convenient direct deposit, tools to take control of your finances & the assurance of working with a trusted partner.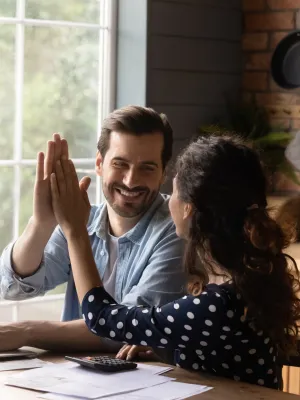 Benefits Checking
Our Benefits Checking account offers benefits you'll use! Take advantage of useful financial tools, savings and online services!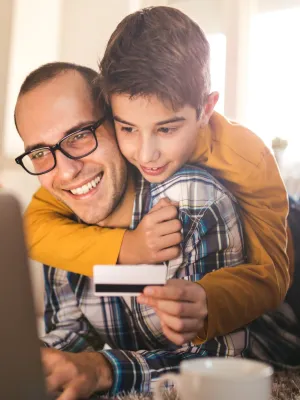 Benefits Plus Checking
Enjoy all of the features of our Benefits Checking, with the addition of the option to earn dividends, loan rate discounts and certificate dividend premiums.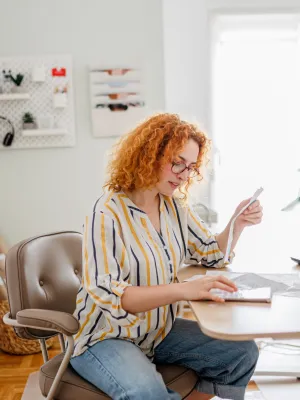 Next Step Checking
Accommodates those with lower credit scores who are ready to turn things around.

When you open a checking account at Coosa Valley Credit Union, you become a part-owner with all the benefits members enjoy: Perks like free debit card, automatic payroll deduction, convenient 24/7 access to online banking and the option for overdraft protection.
Got a question about which account is right for you? Just pick up the phone and dial a Coosa Valley Credit Union team member for quick, friendly assistance.

Compare Checking Accounts
Benefits Plus Checking
$5.95 (waived with $5,000 average daily balance
Benefits Checking
$4.95 (waived with $2,500 average daily balance OR for those under 18)
Certificate Dividend Premiums
Free Online, Mobile Banking & Bill Pay
IDProtect® – Identity Theft Monitoring & Resolution Service1
Credit Report and Score with Score Tracker*,2,3
Identity Theft Expense Reimbursement4
Debit Advantage® – Buyer's Protection4 and Extended Warranty4
Cellular Telephone Protection4
Travel and Leisure Discount*
* Registration/activation required
1Benefits are available to personal checking account owner(s) and their joint account owners subject to the terms and conditions for the applicable Benefits. Some Benefits require authentication, registration and/or activation. Benefits are not available to a "signer" on the account who is not an account owner or to businesses, clubs, trusts, organizations and/or churches and their members, or schools and their employees/students.
2You will have access to your credit report and score provided your information has been verified by the CRA. Credit Score is a VantageScore 3.0 based on Equifax data. Third parties may use a different VantageScore or a different type of credit score to assess your creditworthiness.
3Credit Score Tracker: Once credit file monitoring has been activated and you have requested your first credit score, you may request a new credit score each month to be plotted on your Credit Score Tracker graph. Monthly email notifications will be sent to let you know when your new score is available.
4Special Program Notes: The descriptions herein are summaries only and do not include all terms, conditions and exclusions of the Benefits described. Please refer to the actual Guide to Benefit and/or insurance documents for complete details of coverage and exclusions. Coverage is provided through the company named in the Guide to Benefit or on the insurance document. Guide to Benefit and insurance document can be found online. Insurance Products are not insured by the NCUA or any Federal Government Agency; not a deposit of or guaranteed by the credit union or any credit union affiliate.
5Available for the account holder and their spouse/domestic partner and up to six (6) dependent children age 2 and older. This is not insurance.