We're Neighbors
Helping Neighbors
An old-fashioned approach that combines modern technologies and the warm professional service you deserve.
A Story of Community
From the humblest beginnings to a multi-million dollar organization, Coosa Valley Credit Union has a history built on serving the hard-working people of the Coosa Valley Region.
It Started with $45
and a Cigar Box
In 1954, nine men had a vision of each one helping the other. These nine GE Company employees pooled their resources, depositing $5 each into a cigar box. Their cumulative $45 would help see each one through many a rainy day.

On May 7, 1954, the National Credit Union Administration granted a charter to the General Electric Employees of Rome Federal Credit Union. Since then, the credit union has grown and evolved to serve more people and communities throughout Northwest Georgia. Along with the growth of membership, the expansion of offices and change in charter, Coosa Valley Credit Union has changed in the scope of services offered. In addition to checking, savings and loan services for individuals, Coosa Valley Credit Union has added electronic on-line banking, audio response, credit card services, ATMs and a full array of business services. Coosa Valley Credit Union is continuing as a visionary organization, constantly searching for ways to better serve members.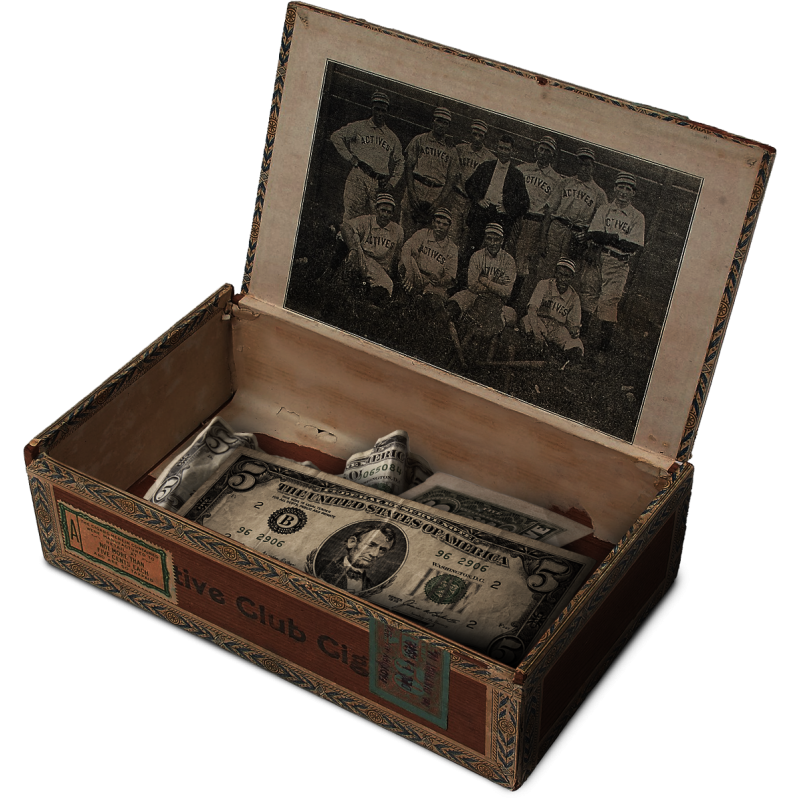 Annual Meeting & Report to the Membership
One of the ways Coosa Valley Credit Union demonstrates our uniqueness in the financial services world is by holding our Annual Meeting with our member-owners in February of each year. Everybody knows that being a member-owner is better than being just a customer, right?